Programming API
The HelpSpot API gives you easy access to all your help desk data. In addition, creating new tickets and making updates to existing tickets is a snap.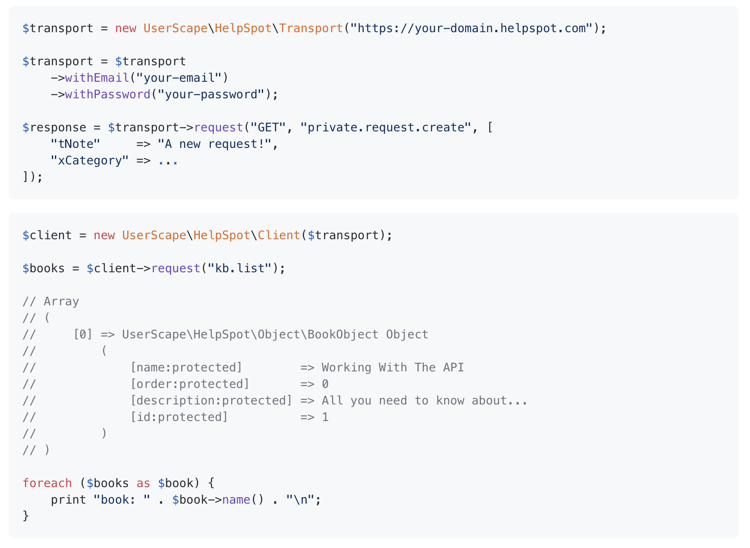 Create, Read, or Update Tickets
HelpSpot's API makes it easy to interact with any request in the system programmatically. Build custom integrations, create custom reports, or do anything else you can dream up.
Complete Access
The API has access to nearly all HelpSpot subsystems allowing you to build complex applications on top of the API. Customers have gone so far as to build complete custom interfaces with it for special purpose projects.
Zero Code Integrations With Zapier
Leverage
Zapier
to integrate with thousands of other applications with no coding required.
Push Tickets
Send requests to other systems via the Request Push API. Request push provides a button and comment box on every ticket, which, when used sends details about the request to any other system via API requests.
Webhooks
Leverage HelpSpot's automation system of triggers and rules to issue webhooks. Webhooks allow you to initiate calls to external applications when the automation system detects the correct conditions, giving you maximum control.