Email Management
HelpSpot can manage one email mailbox or one thousand. No matter how much email your business receives, HelpSpot can organize it and guarantee nothing falls through the cracks.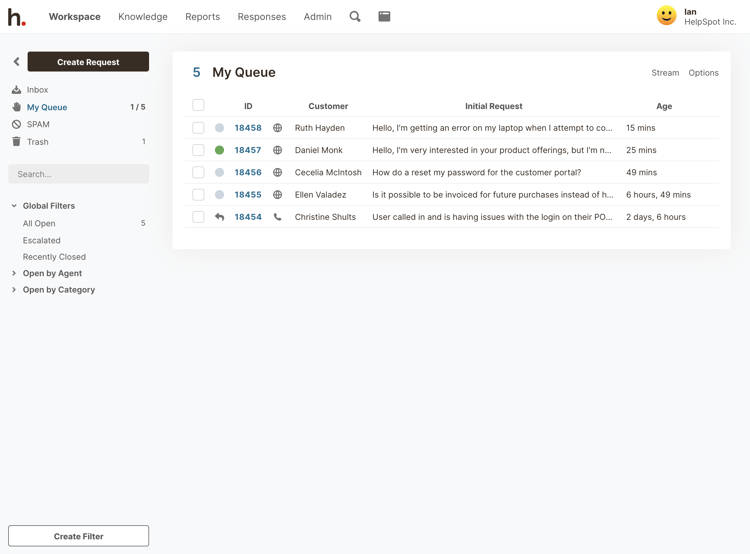 Unlimited Mailboxes and Emails
HelpSpot can handle all the email you can throw at it. Manage a single support mailbox or hundreds.
Unified Email Management
All emails you receive across all mailboxes are accessible from one
shared view
making email management a breeze.
Automatic Replies
Set up a unique auto reply to every email mailbox HelpSpot checks, so customers know their email was received.
Customize Emails
The emails you send out through a mailbox can be fully customized to match your brand, to include unified message footers or any other tweaks you'd like.
Seamless Email Deliverability
HelpSpot pulls in email (IMAP) and sends emails back out (SMTP) exactly like a desktop email client through your mail server. This ensures the highest rates of deliverable, so your support email is never lost or filtered as spam.

The latest OAuth standards are supported for both Microsoft Office 365 (Exchange Online) and Google Workspace for the best deliverability and security.
Automation
Automate many aspects of email processing in real-time with
Triggers
and
Live Lookup.
Tasks that are impossible using traditional email are completed instantly without human intervention with our email management software.