Time Tracking
Agents can use the optional time tracker to track precise time on task for billing or tracking.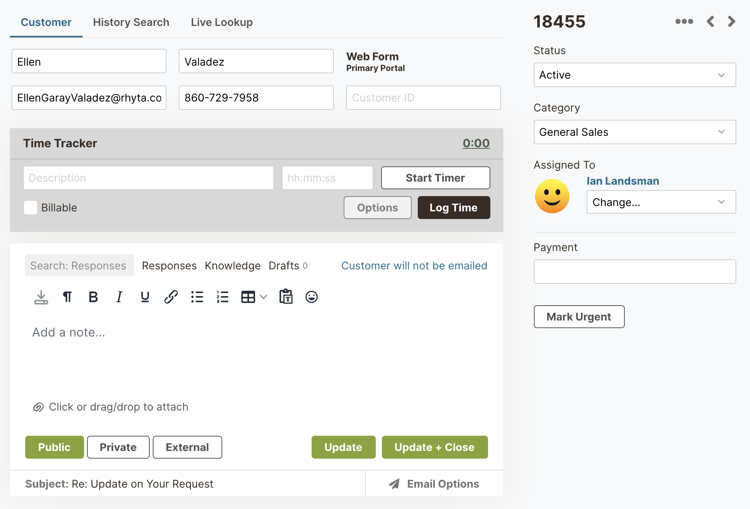 Easy Time Tracking
For organizations that need agents to track precise time on task, the fast and straightforward time tracking system in HelpSpot stays out of agents' way letting, them quickly enter their time directly from the ticket they're working on.
Entry Options
Click the play button to have HelpSpot track your time as you work or enter time after that fact in time (1:30) or decimal notation (1.5).
Reporting
Integrated time tracking reports let you quickly see individual time events as well as aggregated totals. Then, filter the reports by dozens of filter conditions to find only the time events you need.
Billing Option
Agents can mark time entries for billing purposes which will then be filterable in time tracker reports.